We do our best to give you all information you need. Use the Search menu to search for the page you are looking for. The most used pages are on the side menu or in the Popular Pages page.

Do you miss important stuff or do you have suggestions? Let us know via Discord or in-game. Thank you for using our Wiki!

Main page/General guides/Achievements
From GrinderScape Wiki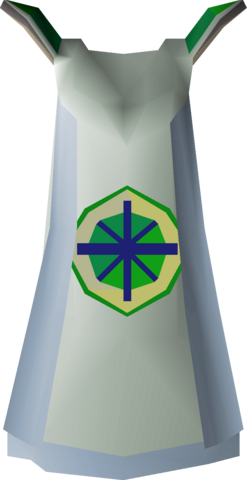 Achievements in Grinderscape are almost the same as Oldschool Runescape except the challenges and rewards are different. You get rewarded by completing these achievements. You have to do exactly what the achievement says to obtain the prize. Most are easy, but time consuming while the rest are time consuming and extremely difficult.
There are a total of 248 total achievements in Grinderscape.
*Note: If you do not want to search through each achievements individually, you can always do CTRL + F (Windows) or CMD + F (Apple) and type in what you're looking for.
Here is the list of achievements in alphabetical order that can be found:
Easy Tasks
Name
Task
Reward
Type of task
Ammo Conservation
Defeat a player with one arrow remaining
3m Coins
Player vs Player
Assistance Required
Defeat a player while in multi area Wildy
2.5m Coins
Player vs Player
Betrayed
Be killed by someone from your clan
2m Coins
Player vs Player
Brand new
Repair a piece of armour
Mystery Box (1)
Ect
Chop Chop
Chop 100 regular trees
Mystery Box (1)
Skilling
Clan Warfare
Defeat a player while you're in a clan chat
2m coins
Player vs Player
Collector
Ask piles to note an item for you in Wildy Resource Area
Mystery Box (1)
Skilling
Combat Ready
Get Skulled
250k Coins
Player vs Player
Combination
Combine two items together
350k Coins
Ect
Communicating
Say something.
100k Coins
Ect
Cooking Apprentice
Burn a food while attempting to cook it
50 raw shrimp, 50 raw anchovies
Skilling
Crushing Them
Crush bones using Bonecrusher
1.5m Coins
Skilling
Curiosity
Open 10 caskets or mystery boxes
Mystery Box (1)
Ect
Dead Man Stalking
Defeat a player when you're at one hp
Mystery Box (1)
Player vs Player
Decanter
Decant your potions from decanter
100k Coins
Skilling
Depreciation
Use a degrading item until it vanishes
Mystery Box (1)
Ect
Duel Icious
Win a duel against a player
350k Coins
Ect
Fearless
Defeat a player in the deep wilderness
3k Blood Money, 500k Coins, Twisted Bronze Tropy, Victors Cape
Player vs Player
Friendly
Add 25 friends to your friends list
750k Coins
Ect
Gem Cutter
Cut 100 uncut gems
50 Uncut Dragonstone, Diamonds, Rubys, Emeralds, 25 Uncut sapphire, red topaz
Skilling
Getting Ready
Complete the starter guide tutorial
750k Coins
Ect
Greenland
Plant 50 seeds
10 Guam, 10 Marrentill Seeds, 10 Tarromin Seeds, 10 Harralander Seeds, 10 Ranarr Seeds, 10 Toadflax Seeds, 10 Irit Seeds, 10 Avantoe Seeds, 10 Kwuarm Seeds
Skilling
Hard as Rock
Transform into a rock crab
Mystery Box (1)
Player vs Player
Hat Trick
Equip the Top Hat
250k Coins
Ect
Hiding
Appear as off-line to all your friends
100k Coins
Ect
Idea Noted
Write a note
50k Coins
Ect
Initial Crystal
Open the crystal chest
Mystery Box (1)
Ect
Jewellery Enchanter
Enchant a jewellery
Mystery Box (1)
Skilling
Locating Eye
Use a talisman altar teleport
150k Coins, 1000 Rune Essence
Skilling
Looking for Trouble
Teleport to a target in the Wilderness
Mystery Box (1)
Player vs Player
Lucky Trip
Get an RDT Drop
Mystery Box (1)
Player vs Monster
Master at Arms
Defeat a player without wearing anything
1m Coins, Twisted Iron Trophy, Victor's Cape (500)
Player vs Player
Minor Alchemist
Cast High alchemy on items 10 times
Mystery Box (1)
Skilling
Money Pouch
Get 10,000,000 Coins from drops
Mystery Box (1)
Player vs Everything
Monster Killer
Slay 250 Monsters
Abyssal Whip (c), Dark Bow (C), 25m Coins
Player vs Monster
Muddy Work
Open the muddy chest
Mystery Box (1)
Ect
Mystery Mind
Change your magic spell book
100k Coins
Player vs Everything
Need Food
Steal from the Bakery Stall 50 times
5m Coins, 50 Cake, 50 Chocolate Cake
Skilling
Need energy
Restore 100% run energy from potions
1m Coins
Ect
Obstacle Free
Complete 10 agility courses
25 Agility Tickets, 25 Agility Potions
Skilling
On the Alert
Get an item saved by protect item prayer on death
350k Coins
Player vs Everything
Over Dice
Roll exactly 100 while rolling a dice
Mystery Box (1)
Ect
Owing a Life
Be saved by a ring of life with a combat level above 100
Mystery Box (1), 1 Ring of life
Player vs Everything
Panic
Be assigned as someone's target at the Wilderness
100k Coins
Player vs Player
Poison Wound
Take 50 poison damage from enemies
Mystery Box (1)
Player vs Everything
Quick Spirit
Setup your quick prayers
100k Coins
Ect
Sad Death
Die in the wilderness
50k Coins
Player vs Everything
Safe Kill
Defeat a player with higher hitpoints than yours
2.5m Coins
Player vs Player
Self Secure
Add a bank PIN to your account
100k Coins
Ect
Slayer Novice
Complete 5 Slayer Tasks
25k Blood Money, Black Mask
Player vs Monster
Transmogrified
Transform into an ice demon
3m Coins
Ect
Treasure Hunter
Complete a Clue Scroll
Mystery Box
Skilling
Trouble Blocked
Get teleblocked by any player
500k Coins
Player vs Player
Vainglorious
Change your characters appearance
100k Coins
Ect
Vengeance
Cast vengeance 10 times
Mystery Box (1), 100 Astral Rune, 50 Death Rune, 250 Earth Rune
Skilling
---
Medium Tasks
Name
Task
Reward
Type of task
All Mud
Open the muddy chest 10 times
10k BM
Ect
Apprentice Alchemist
Cast High Alchemy on items 50 times
250 Maple Shortbow (u)
Skilling
Barrows Enemy
Slay all the Barrows brothers.
Barrows Gloves, 5m Coins
Player vs Monster
Blowing Hits
Use Special Attack 25 times
10m Coins
Ect
Can't Stop Me
Block a slayer task
Mystery Box (1)
Ect
Chefs taste
Cook 250 fish
250 Burnt Karambwan
Skilling
Chopping Away
Chop 250 willow trees
250 Willow Logs
Skilling
Contract Junior
Complete a boss contract
5m Coins
Player vs Monster
Daily Feed
Receive the daily login reward 5 times
500k Coins
Ect
Dark and Hollow
Equip the Darkbow
1m Coins
Ect
Deep Focus
Unlock Rigour, Augury, and Preserver prayers
Mystery Box (1)
Ect
Double Luck
Win a bonus item from thieving stalls
5m Coins,
Skilling
Grave Digger
Bury 500 bones
Mystery Box (1)
Skilling
Hard Damange
Deal 30 or more damage in one hit
10m Coins
Player vs Monster
Herblorer
Herblore 250 potions
5000k Coins
Skilling
Important Person
Be promoted to a recruit rank in a clan chat
1m Coins
Ect
Keep Smiting
Smite your opponent from 250 prayer points
5m Coins
Player vs Player
Killing Them
Defeat 25 players in the Wilderness
50m Coins, Twisted Steel Trophy, Victor's cape (10)
Player vs Player
Light Up
Start 250 fires
500k Coins
Skilling
Lucky Draw
Win the lottery
Mystery Box (1)
Ect
Mining the Essentials
Mine 300 Coal Ores
100 Coal Ore
Skilling
Mistakes Happen
Cancel your current Slayer task
Mystery Box (1)
Ect
Money Chest
Get 100,000,000 coins from drops
Mystery Box (5)
Player vs Everything
Monster Murderer
Slay 1,000 Monsters
750k Coins
Player vs Monster
Need Fur
Steal from the Fur Stall 50 times
5m Coins
Skilling
Need Gem
Steal from the Gem Stall 100 times
5m Coins
Skilling
Ore and Furnace
Smelt 250 bars
5m Coins
Skilling
Party Up
Claim the command trivia 10 times
Mystery Box (1)
Ect
Pet Collector
Aquire a cute pet from skilling
Mystery Box (1), 5m Coins
Skilling
Poison Spree
Take 250 poison damage from enemies
Superantipoison(4) (50)
Player vs Everything
Professional Thief
Steal from an NPC 250 times
25m Coins
Skilling
Quick Recovery
Recover 100 Hit points
5m Coins
Ect
Rampage
Reach a killsteak count of 10
Super Mystery Box (1)
Player vs Player
Skilling Addict
Exchange some skilling points
25m Coins0
Skilling
Slayer Major
Complete 10 Slayer tasks
35k Blood Money, Black Mask (10)
Player vs Monster
Straight Up
Obtain 250 participation points
Twisted Bow (c)
Ect
The Charger
Charge your shield 50 times from dragons
Mystery Box (1)
Player vs Monster
Treasure Founder
Complete 5 Clue Scrolls
Mystery Box (1)
Ect
Wet Work
Mine 200 Iron Ores
100 Iron Ore
Skilling
Yell Mania
Yell 50 times
5 Yell Credits
Ect
---
Hard Tasks
Name
Task
Reward
Type of task
Agile Tasks
Reach Max level in Agility skill
50 Agility Arena tickets
Skilling
Ancient Survivor
Accumulate login time of more than three days on your account
10m gp
Ect
Armadyl Recruit
Equip full Armadyl armour
Armadyl Godsword (c)
Player vs Monster
Axe Does it
Chop 250 Magic Trees
100 Magic logs
Skilling
Bandos Teasure
Get a rare drop from General Graador
Mystery Box (1)
Player vs Monster
Bear Hunter
Slay Callisto 30 times
5k Bm
Player vs Monster
Beast Slayer
Defeat the Corporal Beast while you're at full health
Spectral Spirit Shield (c)
Player vs Monster
Blazing Hot
Equip the Infernal Cape
Mystery Box (1), 1000k Coins
Player vs Monster
Blessed Spirit
Reach Max level in Prayer skill
Holy Blessing
Skilling
Born to Die
Die 50 times in the Wilderness
Mystery Box (5)
Player vs Everything
Brave Warrior
Slay the General Graardor 10 times
7500k gp
Player vs Monster
Brutal Armor
Reach Max level in Defence skill
Full Granite Armor
Player vs Everything
Clearing Them
Defeat 100 players in the wilderness
Player vs Player Mystery Box(1), 50k BM, Twisted Mithril Trophy, Victor's Cape (50)(100)
Ect
Consecutive Blows
Use special attack 50 times
15m gp
Ect
Contagious Venom
Take 400 poison damage from enemies
Antidote++ (50)
Player vs Everything
Cowbow Diplomacy
Vote 10 times to the server
25 Voting tickets
Ect
Craftsmanship
Reach Max level in Crafting skill
50 Uncut Dragonstone
Skilling
Cyrstal Expert
Open the crystal chest 25 times
Mystery Box (2)
Ect
Daily Saviour
Receive the daily login reward 10 times
Coins Mystery Box (1)
Ect
Dedicated Slayer
Slay over 400 monsters of Slayer tasks
Slayer tome (1)
Player vs Monster
Enlightment
Consume 500 potion sips
3 ,Super Strength/Attack/Defence(4) (10), Ranging/Magic/Prayer/Bastion/Battlemage(4) (10)
Ect
Essence Artist
Reach Max level in Runecrafting skill
Goat Horn Dust (250)
Skilling
Expert Marksman
Reach Max level in Range skill
100 Rune Arrow/Knife/Bolts/Darts(p++)(100)
Player vs Everything
Extreme Damage
Deal 50 or more damage in one hit
25m gp
Player vs Everything
Feather Artisan
Reach Max level in Fletching skill
50 Feather, 50 Bowstring
Skilling
Fire Warrior
Defeat the TzTok-Jad
2500 Tokkul
Player vs Monster
Focused Slayer
Unlock the ability to craft Slayer Helmets
500 Broad Arrows
Player vs Monster
Gem Fissure
Cut 250 uncut gems
50 Uncut Dragonstone/Diamond/Ruby/Emerald/Sapphire/Topaz
Skilling
God of War
Reach Max level in Strength skill
Granite Longsword
Player vs Everything
Herblalism
Reach Max level in Herblore Skill
Grimy Lantadyme (100)
Skilling
Magic Artist
Reach Max level in Magic skill
Magic Cape/Hood, Mystic Mud Staff, Ancient Staff
Player vs Everything
Major Alchemist
Cast High Alchemy on items 250 times
100 Nature runes
Skilling
Make the Cut
Reach Max level in Woodcutting skill
100 Magic Logs
Skilling
Money Fountain
Get 250,000,000 coins from drops
Mystery Box (10)
Player vs Everything
Nature Preserved
Reach Max level in Farming skill
50 Trstol seed
Skilling
Never Give Up
Reach Max level in Mining skill
Coal (250), Runite Ore (50)
Skilling
Night Diplomacy
Reach Max level in Slayer skill
50k BM
Player vs Monster
No obstackles
Complete 25 agility courses
100 Agility Tickets
Skilling
Over Achiever
Complete 50 tasks
25k Bm
Skilling
Over Green
Plant 100 seeds
25 Snapdragon, Cadantine, Lantadyme, Dward weed seeds
Skilling
Precise Details
Reach Max level in Attack skill
Brine Sabre
Player vs Everything
Random Stuff
Steal from the Miscellaeous stall 250 times
Highwayman Mask
Skilling
Reclaiming the Ruins
Slay the Crazy Archaelogist 30 times
5k BM
Player vs Monster
Seven Lives
Reach Max level in Hitpoints skill
Saradomin brew(4) (25)
Player vs Everything
Skilling Champion
Complete 15 skilling task
50m gp
Skilling
Slider Station
Equp a waxes sled
Mystery Box (1)
Ect
Spider Hunter
Slay the Venenatis 30 times
5k Bm
Player vs Monster
Stand the Heat
Reach Max level in Smithing skill
Runite bar (100)
Skilling
Star Chef
Reach Max level in Cooking skill
50 Cooked Anglers
Skilling
Super Curious
Open 100 caskets or mystery boxes
Extreme Mystery Box (1)
Ect
Surf N Turf
Reach Max level in Fishing skill
50 Raw Anglers
Skilling
Surviving the Pit
Slay Scorpia 30 times
5k Bm
Player vs Monster
The Enchanter
Enchant 1,000 bolts
50 Dragonstone Dragon Bolts (e)
Skilling
The Road to Hell
Obtain more than 5m XP in the Resource area
Combat lamp
Skilling
Treasure Holder
Complete 25 Clue Scrolls
Mystery Box (5)
Ect
Ultimate Max
Reach a total level of 1,500
Skilling Supplies box
Skilling
---
Elite Tasks
Name
Task
Reward
Type of task
Always Special
Use special attack 250 times
25m Coins
Player vs Everything
Command and Conquer
Defeat 250 players in the wilderness
Viggora's Chainmace, Craw's Bow, Thammaron's Sceptre, Twisted Adamant Trophy, Twisted Rune Trophy
Player vs Player
Contract Expert
Complete 10 boss contracts
50m Coins
Player vs Monster
Deep Fishing
Reach 50m XP in Fishing Skill
Mystery Box (5)
Skilling
Devastating Damage
Deal 75 or more damage in one hit
50m Coins
Player vs Everything
Dream Mentor
Defeat the Mutant Tarn while no prayer points
Heavy Billista (c)
Player vs Monster
Dwarf Assistance
Assist Mining Expert to obtain 2,000 Mining Points
500 Runite Ore
Skilling
Elite Age
Reach 50m XP in Hitpoints Skill
Mystery Box (5)
Player vs Everything
Elite Agility
Reach 50m XP in Agility Skill
Mystery Box (5)
Skilling
Elite Armor
Reach 50m XP in Defence Skill
Mystery Box (5)
Player vs Everything
Elite Artist
Reach 50m XP in Runecrafting Skill
Mystery Box (5)
Skilling
Elite Chef
Reach 50m XP in Cooking Skill
Mystery Box (5)
Skilling
Elite Craftsmanship
Reach 50m XP in Crafting Skill
Mystery Box (5)
Skilling
Elite Cutting
Reach 50m XP in Woodcutting Skill
Mystery Box (5)
Skilling
Elite Diplomacy
Reach 50m XP in Slayer Skill
Mystery Box (5)
Skilling
Elite Herbalism
Reach 50m XP in Herblore Skill
Mystery Box (5)
Skilling
Elite Mage
Reach 50m XP in Magic Skill
Mystery Box (5)
Player vs Everything
Elite Marksman
Reach 50m XP in Range Skill
Mystery Box (5)
Player vs Everything
Elite Precision
Reach 50m XP in Attack Skill
Mystery Box (5)
Player vs Everything
Elite Spirit
Reach 50m XP in Prayer Skill
Mystery Box (5)
Player vs Everything
Elite War
Reach 50m XP in Strength Skill
Mystery Box (5)
Player vs Everything
End of Journey
Reach all skills level 99
Combat Lamp, Skilling Supplies box (1)
Skilling
Ever Green Again
Reach 50m XP in Farming Skill
Mystery Box (5)
Skilling
Fire Gambling
Gamble your Fire Cape to win a mini Tztok-Jad Pet
Mystery Box (5)
Player vs Everything
Golden Mountain
Get 500,000,000 coins from drops
Mystery Box (15)
Player vs Everything
Grave master
Bury or sacrifice 1,000 bones
50 Ourg Bones
Skilling
Heat Up
Use the anvil to smith 300 items
250 Rune Bars
Skilling
Heavy Work
Mine 1,250 Ores
500 Runite Ore
Skilling
Insurgent
Reach a combat level of 126
100m Coins
Skilling
Jad Head
Defeat the TzTok-Jad 10 times
5,000 Tokul
Player vs Monster
Lucky Beast
Get a rare drop from the Corporal Beast
Mystery Box (1)
Player vs Monster
Lucky Journey
Get 250 rare drops
Extreme Mystery Box (1)
Player vs Everything
Master Alchemist
Cast High Alchemy on items 1,000 times
Amulet of Nature
Skilling
Not Giving Up
Reach 50m XP in Mining Skill
Mystery Box (5)
Skilling
Risk Activity
Steal from the Wilderness stalls 500 times
Bandit's Brew
Skilling
Shafts Artisan
Reach 50m XP in Fletching Skill
Mystery Box (5)
Skilling
Slayer Elite
Complete 25 Slayer Tasks
35k Blood Money, Black Mask (i)
Player vs Monster
Spray and Pray
Bury 500 bones while you're 99 prayer
50 Shaikahan Bones
Skilling
Surviving the Heat
Reach 50m XP in Smithing Skill
Mystery Box (5)
Skilling
Treasure Master
Complete 50 Clue Scrolls
Mystery Box (10)
Ect
---
Master Tasks
Name
Task
Reward
Type of task
A World of Pain
Inflict 50,000 Damage total
250m Coins
Player vs Everything
Angler Setup
Equip the Angler Set
50k Blood Money
Skilling
Ankou Setup
Equip the Ankou's Set
Mystery Box (1)
Ect
Boss Obliterator
Slay 500 bosses
Legendary Mystery Boxes (2), 250m Coins
Player vs Monster
Color Artist
Gamble and win the Colorful Max Cape
Mystery Box (1)
Ect
Color Max
Acquire the Max Cape
Mystery Box (1)
Ect
Contract Master
Complete 50 Boss contracts
50m Coins
Player vs Everything
Crystal Master
Open the Crystal Chest
10 Crystal Keys
Ect
Daily Activist
Receive the daily login reward 30 times
Coins Mystery box (5)
Ect
Enchanted Spirit
Reach 100m XP in Prayer Skill
Mystery Box (5)
Skilling
Farm Master
Reach 100m XP in Farming Skill
Mystery Box (5)
Skilling
Grinderscape Idol
Reach a total XP of 500,000,000
Crystal Whip
Skilling
Heat Routine
Reach 100m XP in Smithing Skill
Mystery Box (5)
Skilling
I did it Myself
Slayer 5,000 Monsters
250m Coins
Player vs Monster
Immortality
Reach 100m XP in Hitpoints Skill
Mystery Box (5)
Player vs Everything
Lumberjack Setup
Equip the Lumberjack's Set
Slayer Tome (1)
Skilling
Magic Master
Reach 100m XP in Magic Skill
Mystery Box (5)
Player vs Everything
Mariana Trench
Reach 100m XP in Fishing Skill
Mystery Box (5)
Skilling
Master Artist
Reach 100m XP in Runecrafting Skill
Mystery Box (5)
Skilling
Master Chef
Reach 100m XP in Cooking Skill
Mystery Box (5)
Skilling
Master Craftsmanship
Reach 100m XP in Crafting Skill
Mystery Box (5)
Skilling
Master Cutter
Reach 100m XP in Woodcutting Skill
Mystery Box (5)
Skilling
Master Diplomacy
Reach 100m XP in Slayer Skill
Mystery Box (5)
Player vs Everything
Master Fletcher
Reach 100m XP in Fletching Skill
Mystery Box (5)
Skilling
Master Herbalism
Reach 100m XP in Herblore Skill
Mystery Box (5)
Skilling
Master Marksman
Reach 100m XP in Range Skill
Mystery Box (5)
Player vs Everything
Master Ninja
Reach 100m XP in Agility Skill
Mystery Box (5)
Skilling
Master Precision
Reach 100m XP in Attack Skill
Mystery Box (5)
Player vs Everything
Master of War
Reach 100m XP in Strength Skill
Mystery Box (5)
Player vs Everything
Mummy Setup
Equip the Mummy's Set
Gravedigger Mask
Ect
Never Giving Up
Reach 100m XP in Mining Skill
Mystery Box (5)
Skilling
Prospector Setup
Equip the Prosector Set
100 Runite Bars
Skilling
Rogue Setup
Equip the Rogue's Set
1 Bandit's Brew
Skilling
Safety First
Heal a total of 8,000 life hit points
500 Cooked Karambwan
Player vs Everything
Slayer Control
Complete 50 Slayer Tasks
50k Blood Money, Serpentine Helm
Player vs Everything
The Saviour
Defeat 500 players in the wilderness
1m Blood Money, Victor's Cape (500)
Player vs Player
Trees are Life
Chop 2,000 Magic trees
Infernal Axe
Skilling
Unbreakable Amor
Reach 100m XP in Defence Skill
Mystery Box (5)
Player vs Everything
---
Other Tasks
Name
Task
Reward
Type of task
Achievement Name
Task
Reward
Player vs Player, Skilling, Player vs Monster, ECT, Player vs Everything
Box of Health
Search the Box of Health in Stronghold Security
Mystery Box (1)
Ect
Christmas 2019
Complete 2019 Christmas Event
Event Santa Hat
Ect
Christmas 2020
Complete 2020 Christmas Event
Mystery Box (3)
Ect
Christmas 2021
Complete 2021 Christmas Event
Mystery Box (3)
Ect
Christmas 2022
Complete 2022 Christmas Event
Mystery Box (3)
Ect
Cradle of Life
Search the Cradle of Life in Stronghold Security
Mystery Box (1)
Ect
Diamond Support
Aquire the Diamond member's rank from rank chooser
25 Wizard's Mind Bomb
Ect
Extreme Support
Aquire the Amethyst member's rank from rank chooser
10 Wizard's Mind Bomb
Ect
Fan of Colors
Unlock and change your yell title
Wizard's Mind Bomb
Ect
Friendly Attire
Shop for at least one time from the store
Mystery Box (1)
Ect
Gift of Peace
Search the Gift of Peace in Stronghold Security
Mystery Box (1)
Ect
Grain of Plenty
Search the Grain of Plenty in Stronghold Security
Mystery Box (1)
Ect
Hidden
Change your Primary rank from the rank chooser
Mystery Box (1)
Ect
Legendary Support
Aquire the Legendary member's rank from rank chooser
10 Wizard's Mind Bomb
Ect
Platinum Support
Aquire the Platinum member's rank from rank chooser
12 Wizard's Mind Bomb
Ect
Spread Love
Aquire the Ruby member's rank from rank chooser
Wizard's Mind Bomb
Ect
Superior Support
Aquire the Topaz member's rank from rank chooser
5 Wizard's Mind Bomb
Ect
Titanium Support
Aquire the Titanium member's rank from rank chooser
15 Wizard's Mind Bomb
Ect
Trusted Member
Become a trusted dicer
Wizard's Mind Bomb
Ect